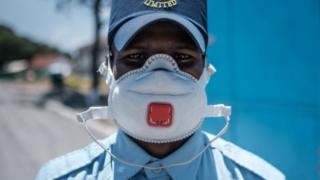 Several African states have imposed far-reaching restrictions in a bid to curb the spread of coronavirus.
South Africa has declared a national disaster and announced a ban on travel from the worst-affected countries, while Kenya has also imposed sweeping travel restrictions.
The measures are an attempt to prevent a major outbreak on a continent with poor health services.
At least 27 African states have so far been affected by the virus. liber
Benin, Liberia, Somalia and Tanzania are the latest African countries to report cases.
Morocco has shut public baths, known as hammams, cafes, restaurants, cinemas and mosques after reporting 28 cases and one fatality since the outbreak of the global pandemic.
In total, nearly 350 people have been diagnosed with the virus across Africa. Seven people have died while 42 have recovered, the World Health Organization (WHO) said.
Most of the cases involve people arriving from Europe and North America.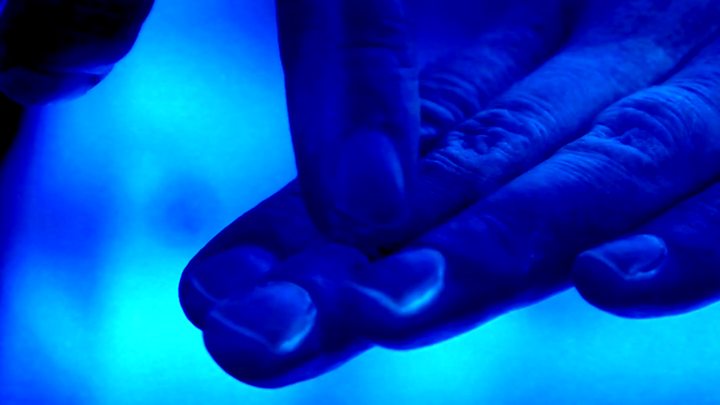 What happened in South Africa?
South Africa has imposed the most severe restrictions on its citizens since the end of white-minority rule after reporting its first local transmission, increasing the number of cases to 62.
In an address to the nation on Sunday, President Cyril Ramaphosa declared a national disaster.
"Initially, it was people who had travelled out of the country, especially from Italy, who had positively tested for the virus," he said.
"It is concerning that we are now dealing with internal transmission of the virus," Mr Ramaphosa said.
More on Africa and the virus:
Mr Ramaphosa said he would chair a government command council that would "coordinate all aspects of our extraordinary emergency response".
Among the measures he announced are:
The closure of nearly half – 35 out of 72 – of South Africa's land border crossings from Monday, along with two of its eight sea ports
Banning foreign nationals from eight countries – including the UK and US – from entering South Africa from Wednesday
Advising people to avoid domestic travel
Shutting all schools with immediate effect until the end of the Easter holidays
Banning all public gatherings of more than 100 with immediate effect. This would affect the biggest annual event in South Africa – an Easter religious service attended by several million followers of the Zion Christian Church at its headquarters in northern Limpopo province.
President ends 'dithering'
South Africans have been waiting for this moment – of transparency, decisiveness and leadership. President Ramaphosa's strict measures are seen as a clear message that his government is finally taking the coronavirus crisis seriously. There were concerns that it had been dithering since the first case was detected 10 days ago.
To be fair to the government, South Africa, like much of Africa, has not been severely affected so far. But the mood has changed, with health officials reporting that the number of cases is rising at an alarming rate.
Health Minister Zweli Mkhize has called on South Africans to take responsibility for their health and safety, and that of fellow citizens. And with good reason – the public health sector, which caters for about 80% of the country's mainly poor population, is overstretched. It will not be able to cope with a huge outbreak.
The steps being taken now are aimed at containing the outbreak and protecting vulnerable people. If the crisis worsens it will require building a bridge of compassion between those who have access to good quality private health care and those who do not.
What about Kenya?
In an address to the nation, President Uhuru Kenyatta announced:
A ban on travel from any country that is known to have the virus
Any Kenyan or foreigner residing in Kenya would have to go into quarantine if they arrive from an affected country
The closure of all education institutions.
But Kenya's efforts to tackle the global pandemic have been hampered by nurses who have started a go-slow at a coronavirus isolation ward at the Mbagathi Hospital in the capital, Nairobi.
The nurses say there is a shortage of protective gear and they have not received adequate training on how to deal with patients.
The hospital has admitted 22 people who came into contact with the first confirmed case in Kenya.
Meanwhile, a 23-year-old man has been arrested in the eastern town of Mwingi for publishing "false information", Kenya's Directorate of Criminal Investigations said in a tweet:
The man would be charged under cybercrime legislation, and risked a fine of up to $50,000 (£40,000) or a maximum prison sentence of 10 years.
Kenyans back tough measures
By Ferdinand Omondi, BBC News, Nairobi
Normally it takes me an hour to get to work, but on Monday morning it took barely 15 minutes. Kenya is slowly shutting down. Schools have closed, and people are starting to work from home.
A mother tweeted that she was suspending the leave of her house help as her children were unexpectedly at home. A relative sent me a financial SOS – she needed transport money to get her children back from boarding school.
Some county governments have imposed stricter restrictions than those announced by the president by banning public gatherings.
This has forced the closure of nightclubs in the popular coastal city of Mombasa, and open-air markets and athletics training camps in Nandi, where foreign athletes live for high-altitude training.
DJs in affected areas are wondering how they can work from home, and a musician has lamented the cancellation of shows all through to May.
With many restaurants shutting down because of a lack of customers, waitresses and cleaners – who are casual workers on low pay – may lose their jobs.
There are genuine concerns about the well-being of those who live hand-to-mouth, but overall Kenyans seem willing to cooperate with the authorities in the bid to stem the spread of coronavirus.
A bishop who disregarded restrictions on public gatherings by calling for a "Miracle Service" was criticised so heavily on Twitter that she deleted the post.
Some supermarkets were unusually full on Sunday, as people piled up with goods. The Competition Authority of Kenya has called out a supermarket for raising the price of hand sanitizers by $2 (£1.60). The supermarket swiftly blamed an employee at the branch for the "unauthorised" increase and promised full refunds.
What's happening in other African countries?
Other African states that have announced measures to curb the spread of the virus include:
Ethiopia – the closure of all schools and a ban on all public gatherings and sporting activities
Ghana – a ban on all public gatherings and travel from countries with more than 200 cases of coronavirus. As a result, all football matches in the country have been suspended.
Tunisia – the closure of all borders and the suspension of prayers in mosques
Algeria – a ban on all travel to and from Europe
Mozambique – a ban on all gatherings of more than 300 people
Morocco and Djibouti – the suspension of all international flights.